Massage Services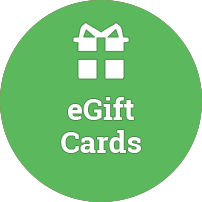 Massage at SOHO – Wellness
All Massages at SOHO – Wellness Include 15  Minutes complimentary in our Infrared Sauna before or after Massage. This is helping your body and muscles to relax.
Massage Services
_____________________________________
*NEW* Swedish 50/80 Minutes – $65/$95
Swedish Stress Reliever: One of the best types of body work anyone can get! let us take away all your stress and worries here at Soho Wellness with our new Swedish Massage designed specially for you. Relaxation with this massage is accomplish by the gentle rubbing of your muscles allowing the blood to flow back to the heart.
_____________________________________
Therapeutic 30/60/90 – $45/$75/$100
Therapeutic Relaxation Massage: If you are looking to relieve pain, work on a specific problem (such as a frozen shoulder) and reduce stress at a deeper level than with the Swedish Massage, then our Therapeutic/Relaxation massage is the perfect one for you. This massage is designed to leave you feeling relaxed as a result of the gentle rubbing of your muscles with the combination of the aroma of essential oils to transform this experience into a one of a kind.
_____________________________________
Deep Tissue 30/60/90 – $55/$85/$110
Deep Tissue Massage: Our deep tissue massage is similar to our Therapeutic/Relaxation massage but deeper pressure is applied to your muscles, tendons and fascia to help release chronic muscle tension. After a deep tissue massage you can expect to feel rejuvenated and relaxed from the inside out.
_____________________________________
*NEW* Prenatal 60/90 – $85/$110
Prenatal Massage: Receiving a massage during your pregnancy is an amazing choice to compliment your prenatal care. It is one of the healthiest ways to decrease your stress and improve your overall wellness. Many of the normal discomforts that are experienced during the pregnancy journey are eliminated or reduced with this type of massage such as stiff neck, headaches, edema and leg cramps.
_____________________________________
*NEW* Seasonal House Massage 90 Mins – $120.00
NEW Seasonal Massage: Each season we will be offering our traditional Swedish, Therapeutic/Relaxation and Deep Tissue Massage with a twist! Call today to learn more about our current seasonal massage!
_____________________________________
Full Body Polish – 50 Mins – $85.00
Add On To Any Treatment this Full Body Polish, With home made Scrub to nourish and exfoliate the skin. Relax while we polish the entire body, remove with hot towels followed with a rinse in the shower. This is great when combined with a Facial or & Massage for a full Spa Experience.
Specialty Massage 
Chakra Balancing Massage 60/90 – $95/$120
Chakra Balancing Massage: enjoy the feeling of deep relaxation and relief from negative emotions and busy thoughts by balancing your body's Life Energy with our Chakra Balancing Massage. You will receive the benefits of out Therapeutic/Relaxation Massage (can upgrade to deep tissue) plus the healing benefits of balancing your Chakras, the centers of energy located in your body.
*NEW* Energy/Body Alignment 60/90 – $120/$150
Add On *NEW*
Back Polish $20
Aroma – $5
Hot Towels – $5
Hot Stones – $15
Scalp Massage – $20
Reflexology – $20
Mind Wellness at Soho Wellness
"Do not dwell in the past, do not dream of the future, concentrate the…
05 Dec 2017
Hormone Replacement Therapy - First Experience
Due to me having a high energy level, healthy sexual appetite,  feeling confident and…
21 Nov 2017
Microneedling: Your Way To A Glowing Skin
Ever heard of Microneedling? Microneedling, also known as Collagen Induction Therapy and referred by Vogue…
20 Nov 2017
Sign Up for Newsletter
Signup today to receive news and useful tips from the Soho Wellness.